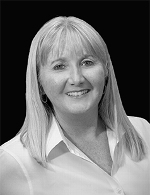 I found a beach and became a Realtor®, probably the best combined use of the skills I learned in the corporate world!
Now that I have escaped Corporate America, I'm easy going with a down to earth attitude, and have a wide range of real-world expertise that will put you at ease during your real estate journey.
I have 20+ years' experience in all facets of the real estate industry, and a solid understanding of what it takes to bring you top dollar for the sale of your home. 
My background includes senior management positions in both mortgage underwriting and mortgage servicing, and as a licensed title insurance agent. A good portion of my time in mortgage servicing was dedicated to overseeing the repair, marketing, negotiations and sale of more than 12,000 single & multi-family properties nationwide.
This extensive experience also provides you with a great resource if you're searching for your next home.
Quite simply, I have the knowledge and experience that virtually no other local REALTOR® has.
If you are looking for an exciting and satisfying real estate experience, please don't hesitate to contact me. You won't be disappointed!