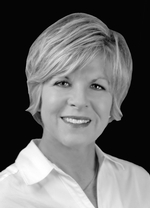 Julia C. Dreyer, is a Florida Real Estate Broker and co – owner of Dreyer & Associates Real Estate Group. She holds the coveted CRB designation ; Certified Residential Broker Manager. What this means for both new and experienced sales associates is that they can be guaranteed the best in coaching and training that the industry has to offer. Julia has personally trained under the well respected and renowned sports psychologists Dr. Patrick Cohn of Peak Performance Sports. She is a world-class Equestrian who has won many National and World titles. In her 30 years as a Broker-Manager of Dreyer & Associates Real Estate Group she has coached more than 200 sales associates to multi million dollar production and been responsible for her office winning many national awards.
As a Broker, Julia has in-depth knowledge of both residential and commercial real estate.  A multi-million dollar producer herself, Julia has razor sharp skills in negotiation and closing a transaction.  Julia brings this invaluable insight to the table. Because of her vast experience as a mentor, the learning curve is a lot flatter and deals happen that would otherwise be impossible for new agents.
Whether it is complete hands-on training for a new sales associates or the fine tuning necessary for a proven top producer to reach new heights of success, She

 has the 

proven skills to develop sales professionals of any skill level to their maximum potential; all while keeping the fun in the "team" atmosphere at Dreyer & Associates Real Estate Group! Contact Julia Dreyer to explore your opportunities and reach untold success at Dreyer & Associates Real Estate Group.