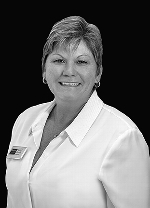 321.773.1480
321.777.9577 fax
321.507.9411 cell phone

tammygamin9@gmail.com
1920 Highway A1A
Indian Harbour Beach FL, 32937
Receive Email Alerts from Me
Throughout her life, family, friends and acquaintances have gently nudged Tammy towards the real estate industry, siting her amazing ability to read people, her diligent work within the community and her endless patience in business matters. For 10 years, she enjoyed success as a Veterinary Technician. After the birth of her youngest child, she decided that punching a time clock no longer appealed to her. She resigned and ultimately took the leap into real estate sales.
"My successes in real estate will directly correlate with my understanding of my client needs, dedication to problem solving and, put simply, my integrity. Becoming a real estate agent may not have been my idea, but I will give it everything that I've got.  It is who I am." says Tammy.
In her down time, you can find Tammy walking the beach, riding her bike, boating, working in her yard, watching her children play sports or catching up with close friends.